About Us
Certa Scale was founded in 2015 by industry expert William Turner, who spent the past 6 years consulting with Hyper-converged, enterprise customers across a multitude of verticals and industries. The experience from those ventures has aided Dr. Turner in creating Certa Scale, allowing us to solve several key issues facing virtually every IT department in every company in every industry. We started with solving the commodity hardware and ease of management paradigm.
Biography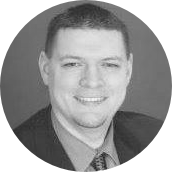 William Turner
CEO
With over 25 years of consulting experience in datacenter architecture some of which have achieved national recognition, Dr. Turner brings his knowledge of application architecture, datacenter infrastructure, and business process to bear as the Chief Executive Officer for Certa Scale. His extensive background in service models, IT as a Service (ITaaS), Service Provider networks and design, as well as cloud extensions and enablement have yielded several well regarded industry standards, and noted reference models.
At Certa Scale, he leads the thought leadership around service delivery, emerging standards, financial modeling, sales, and business architecture for Certa Scale's international offerings. He regularly meets with the top 25 CIOs in the Fortune 50 customer list, aiding them in business impactful, and forward thinking solutions.
In his career, Dr. Turner was in the United States ARMY serving as a cryptographer, has served as Chief Information Security Officer for JDSU, leadership role in counter intelligence for NASA, and built a successful consulting business, selling it to Lucent in 2001. Some of the Fortune 100 clients he provided ITaaS and cloud based architecture consulting to include: Wells Fargo Bank, Chase, Cadence, SONY, American Express, AT&T, Yahoo, Protiviti, T-Mobile, NASA, Kaiser Permanente, Macromedia/Adobe, eBay, 3Com, Xerox, Deloitte & Touche, Starbucks, Experian, NBC, and Baylor College of Medicine. In addition, he created two California State Regents curricula and taught (at a graduate level) classes in engineering, process architecture, and forensics for San Francisco State University for eight years.
Dr. Turner holds several degrees including a Bachelor of Science in Computer Programming from Hobart College, a Master of Science in Mathematics from Trinity, a Doctor of Philosophy in Engineering from Trinity, and a Doctor of Philosophy in Clinical Psychology from UCSF.
Notable Accomplishments:
Created the Dynamic Datacenter approach to Software Defined Datacenters
Authored the Xpede protocol for inter-bank ACH transfer (still in use today)
Created multiple, standard-setting reference architectures for ITaaS, and cloud foundations
Participated in application design standards for the Federal Reserve Bank (still in use today)
Designed several eCommerce platforms for customers (ranging from startup to 50,000+ customers)
Authored two books on IP routing, and one book on digital forensics
Author of multiple IETF RFCs including OSPF, and BGP, committee member of EAP, IPSEC, SSL, IPv6
Designed payment processing systems for: American Express, VISA, Wells Fargo Bank, Chase Bank
Noted speaker for RSA, Department of Defense, and the Ministry of Defense
Holds technical certifications from: Cisco, EMC, VMWare, Microsoft, Oracle, SUN, Juniper, IEEE, PMI, ISC, ISACA, Checkpoint, ITIL MSI, and RedHat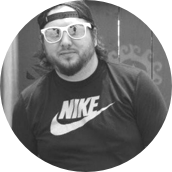 Charles Haggas
CMO
"When Bill approached me about opportunities at Certa Scale, I had to listen. He's a proven winner on every project he's led and collaborated on. Once he discussed the full scope of the product, and how it can revolutionize a client's data center & DevOps experience, I jumped at the opportunity to be a part of this team. There are literally no weak links in the team from top to bottom, and the products we offer are hands down the most transformational offerings I have seen to date."
Charles is a passionate product expert with a knack for getting the most out of the people he works with. He's had a hard time accepting mediocrity and has a deep desire to build amazing brands. "I'm continually seeking out innovative ways to help companies build awareness through their products. I have passion for success and an eye for design." Brands come to Charles when they're looking for someone with a focused vision and track record of building products that inspire and excite. Mr. Haggas prides himself on being a visionary, passion builder and consensus maker.
As the CEO & Founder of Space Chimp, Charles has learned a great deal about what it takes to build successful products and create elite teams. During his tenure, he's had the pleasure of driving over $100 million sales for Space Chimp clients while working with great companies and organizations like Quiksilver, Charles Schwab, AMD, World Bank, Allrecipes, Associated Press and more. Charles' role requires that he manage all high-level processes with User Acquisition, Branding, Feature Development, Account Management, and Sales.
Charles has been called a lot of things, guru, mad scientist, even magician. "I've heard them all, but my favorite has got to be go-to-guy." Says Charles.